HKIX Connection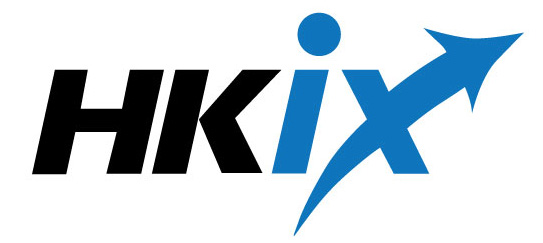 The hosting of a satellite site, named HKIX3 site of HKIX (Hong Kong Internet eXchange) in MEGA Campus through MEGA Two with its proximity to HKIX's core sites, shall serve as the most strategic and cost-effective satellite site of HKIX in town.
HKIX3 site is part of HKIX's effort to modernize the infrastructure of its popular Internet Exchange that has been serving the domestic and international Internet community since 1995. By setting up a satellite site in a network-dense environment like MEGA Campus, HKIX can scale out its Internet Exchange to cater for future growth. As a significant portion of the data traffic can be exchanged locally without having to leave these popular data centres in Hong Kong with an established ecosystem, HKIX can enjoy greater scalability while offering its participants with a more cost-effective solution.
HKIX3 site offers significant benefits to MEGA Campus customers who would like to connect to HKIX. Co-locating at a data centre with a local traffic exchange means enhanced performance and a one-stop solution with greater flexibility at a lower cost. Customers within MEGA Campus can directly connect to this Satellite site of HKIX within the campus, without the need to order expensive and inflexible local loops. They can even enjoy a more resilient connection to HKIX at HKIX3 site, through its inheriting the "Ring" configuration connecting both HKIX1 site and HKIX1b site (the two core sites) simultaneously via a network along fully diversified physical fibre paths.
HKIX3 site is ready to take customer orders now. It is available to all existing and new customers in MEGA Campus, including MEGA-i in Chai Wan and MEGA Two in Shatin.
Key Benefits of Connecting to HKIX3 Site via MEGA Campus
Connect to HKIX1 site and HKIX1b site on a fully diversified path, in a more cost-effective and flexible manner
Enjoy better network performance on the local traffic exchange within MEGA Campus data centres in Hong Kong
One-Stop-Shop (OSS) arrangement on O&M and Fault Reporting at HKIX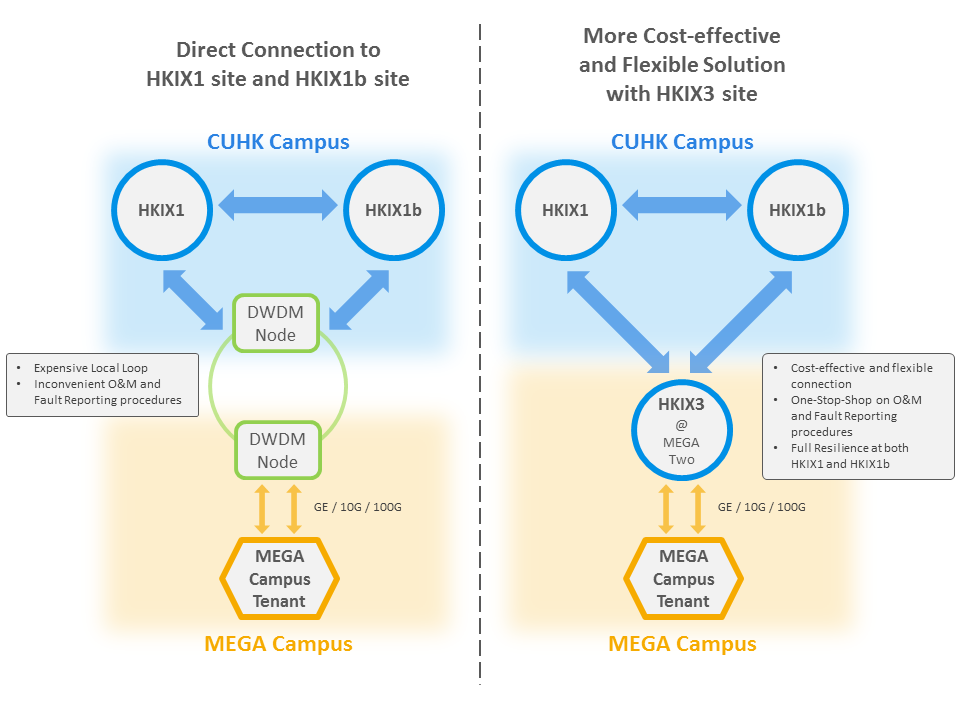 To learn more about HKIX3, download the Data Sheet now!
To enquire for connecting to the HKIX3 site, please contact This email address is being protected from spambots. You need JavaScript enabled to view it..